Many Calgary Parents Ask: Why Should I Bring My Kid to a Pediatric Dentist?
A visit to the dentist can be a harrowing experience for many, especially for young children. As parents, we're familiar with the situation: the anticipation, the anxiety, and the fear that often accompanies our little ones when faced with a dental checkup. It's a common concern—many kids are genuinely afraid of the dentist. The unfamiliar surroundings, the strange sounds, and the fear of pain can make dental visits a challenge. But what if there was a way to make these visits more child-friendly and less daunting? Consider bringing your child to a pediatric dentist.
What Are The Benefits of a Pediatric Dentist?
Specialized Training: Pediatric dentists undergo an additional 2-3 years of training after dental school, specifically focused on treating children. This extra training equips them with the necessary skills to address the unique dental needs of children, from infants to teenagers.

Child-Friendly Environment: Pediatric dental clinics are often designed with children in mind. Vibrant colors, play areas, and child-oriented decorations can make the clinic feel more like a fun destination rather than a place of anxiety.

Gentle Approach: Pediatric dentists use techniques that are gentle and child-centric. They know how to explain procedures to children in ways they can understand, using terminology that's non-threatening.

Preventative Focus: These specialists emphasize the importance of early detection and prevention. Regular visits ensure potential problems are identified early, leading to simpler and less invasive treatments.

Behavior Management: Children can be unpredictable, especially when they're scared or anxious. Pediatric dentists are trained in behavior management techniques that help children feel more at ease, making the dental experience smoother for both child and parent.

Special Needs Expertise: Children with special needs can present unique challenges during dental procedures. Pediatric dentists are equipped to care for these children, providing them with the tailored care they deserve.

Why Choose North Calgary Pediatric Dentistry?
While recognizing the benefits of pediatric dentistry is one thing, choosing the right pediatric dentist is another. For many Calgary parents, the choice is straightforward—North Calgary Pediatric Dentistry.
At North Calgary Pediatric Dentistry, children aren't just tiny patients; they're young individuals deserving of special care. And who better to provide this care than the owner and leading pediatric dentist, Dr. Cameron Zealand?
Dr. Zealand isn't just any pediatric dentist. His dedication to children's oral health goes beyond the walls of his clinic. He's an advocate for early dental care and emphasizes the importance of a positive dental experience in a child's formative years. His extensive training and genuine passion for pediatric dentistry translate into a comforting, child-friendly approach, ensuring that every visit is as pleasant as possible.
Parents often remark on Dr. Zealand's ability to connect with their children, transforming what could have been a traumatic experience into a positive one. With him at the helm, North Calgary Pediatric Dentistry becomes more than just a dental clinic—it's a place where children learn to associate dental care with positivity, trust, and comfort.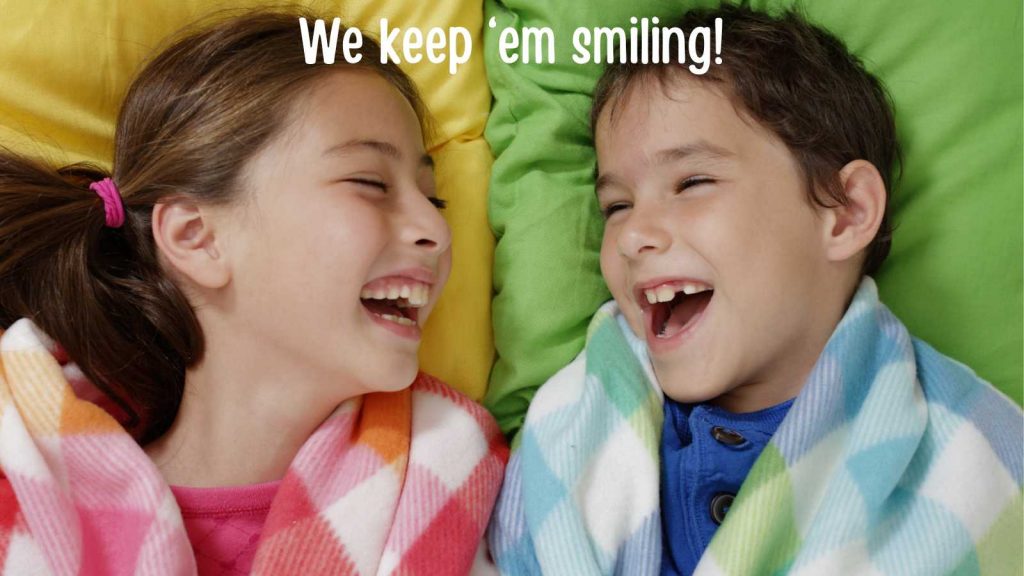 Set Your Kid on the Path to a Lifetime of Bright Smiles
The benefits of pediatric dentistry are manifold. For Calgary parents concerned about their child's dental anxiety, the answer lies in choosing a dental clinic that understands and caters to the unique dental needs of children. In Calgary, many parents choose North Calgary Pediatric Dentistry under the expert guidance of Dr. Cameron Zealand. Make the right decision for your child's dental health and set them on the path to a lifetime of bright smiles.